MINI JOHN COOPER Works GP Concept Races Toward The Future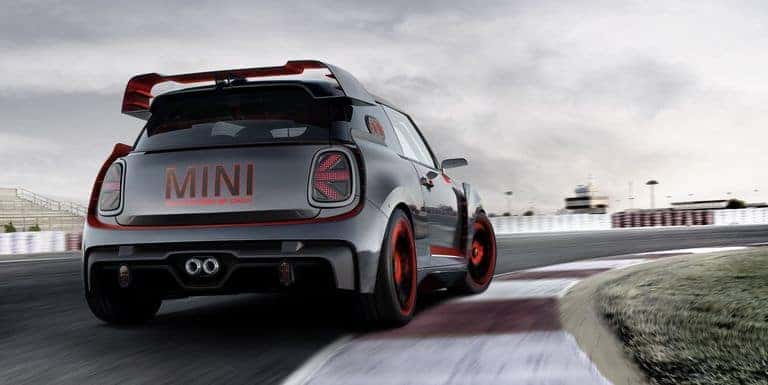 Two things that MINI is well-known for are its fun styling and exhilarating performance. The former became evident from the moment Alec Issigonis' Classic Mini design was unveiled nearly 60 years ago, and the latter was made abundantly clear when John Cooper's track-tuned Classic Mini first dominated the Monte Carlo Rally 50 years ago.
MINI has worked to advance both concepts over the years, and our latest design study takes things further still. The MINI John Cooper Works GP Concept, which was revealed this past September at the IAA Cars 2017 show in Frankfurt, loudly and clearly demonstrates MINI's future ambitions for design and performance.
"If you know about MINI, you'll be aware of the brand's long and successful history in motorsport," says Adrian van Hooydonk, Senior Vice President BMW Group Design. "The MINI John Cooper Works GP Concept brings together the full suite of defining MINI design features and showcases them at their sportiest and most exciting. What we're looking at here is maximum performance, maximum MINI."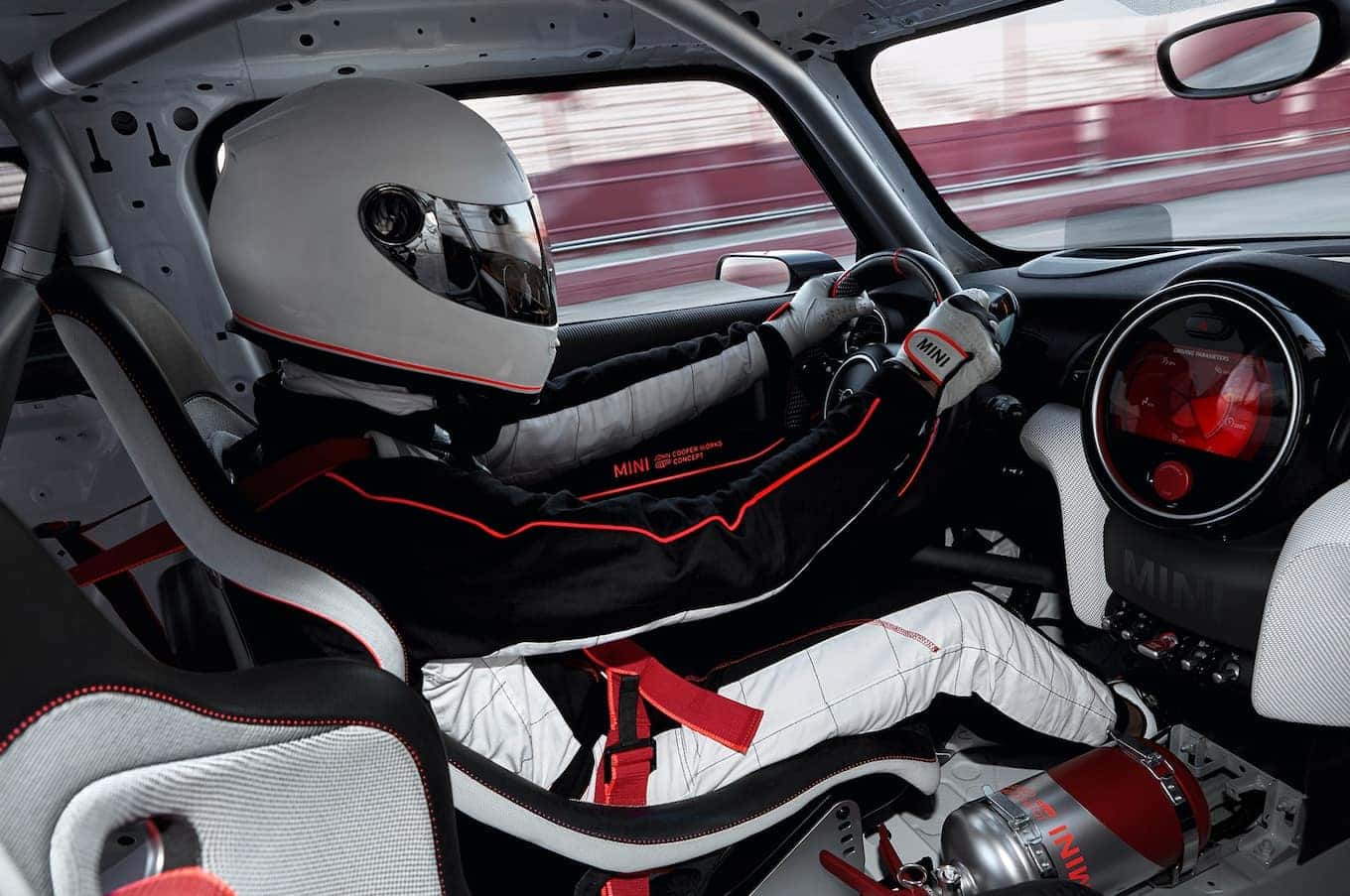 On the outside, the MINI John Cooper Works GP Concept is a revolutionary evolution of MINI design. The hallmarks are all there — the elliptical headlights, hexagonal radiator grille and distinctive wheels-to-the-corners profile — but it is brought forward with touches like a hexagonal honeycomb radiator grille with red accent stripe; a large, all-carbon-fiber front apron; carbon-fiber side skirts; 19-inch Racetrack lightweight multi-spoke wheels; LED taillamps made to look like halves of the Union Jack; and a pronounced rear spoiler.
Inside, the MINI John Cooper Works GP Concept is track-ready with a roll cage and two low-mounted bucket seats, and noticeably without features like a rear bench, headliner and door trim panels. Even without those elements, the interior of the MINI John Cooper Works GP Concept is anything but spartan — it is replete with bold colors and high-quality trim accents, and its digital instrument cluster and Head-Up Display add an air of high-tech intelligence.
"The MINI John Cooper Works GP Concept is all about the unfettered feeling of driving and levels of performance found in motor sport competition," says Peter Schwarzenbauer, Member of the Board of Management of BMW AG, responsible for MINI, Rolls-Royce and BMW Motorrad. "This is driving fun in its purest form."