2020 Mini JCW GP Teased As Fastest, Most Powerful Mini Ever

Production of the hot hatch will be limited to only 3,000 examples.
Proving once again that good things do come in small packages, Mini has released the first teaser images of the John Cooper Works GP due to go on sale in 2020. Previewed by a namesake concept in September 2017 at the Frankfurt Motor Show, the production-ready hot hatch is showing off a bit of its racy body with a prominent roof-mounted two-piece spoiler carrying the "GP" lettering on its sides. In another teaser, the dual exhaust system flanked by the diffuser lets everyone one this is an upgrade over the regular JCW, while those alloy wheels are exclusive to this model.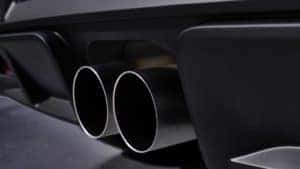 Details about the fastest and most powerful road-going Mini are scarce at the moment, but the British marque does say the new GP will have more than 300 horsepower from a turbocharged four-cylinder engine. It will be interesting to see how much power it will have considering the Countryman and Clubman JCW are rumored to get a nice bump to also somewhere in the region of 300 horses by adapting the BMW X2 M35i's engine.
Of course, there will be more to the GP version than its stronger engine as Mini is expected to make a multitude of other upgrades. Let's keep in mind the concept made extensive use of lightweight materials to cut as much fat as possible, so there's a pretty good chance the GP will go on a diet compared to the standard JCW. Tweaks to the suspension and brakes are also in the works, as is a sportier chassis setup to make the feisty hatch more agile and nimble when going through the corners.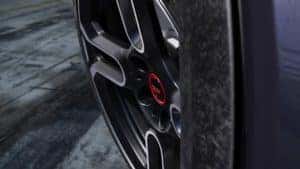 Mini wishes to remind us about the previous-generation JCW GP and its Nürburgring lap time of 8 minutes and 23 seconds, which could be a sign the new one will also tackle the Green Hell in a bid to shave off seconds from the previous achievement.
The market launch is scheduled for 2020 and Mini wants to make only 3,000 examples.