2019 MINI UPDATES MAINTAIN LEADERSHIP IN CUSTOMIZATION TECHNOLOGY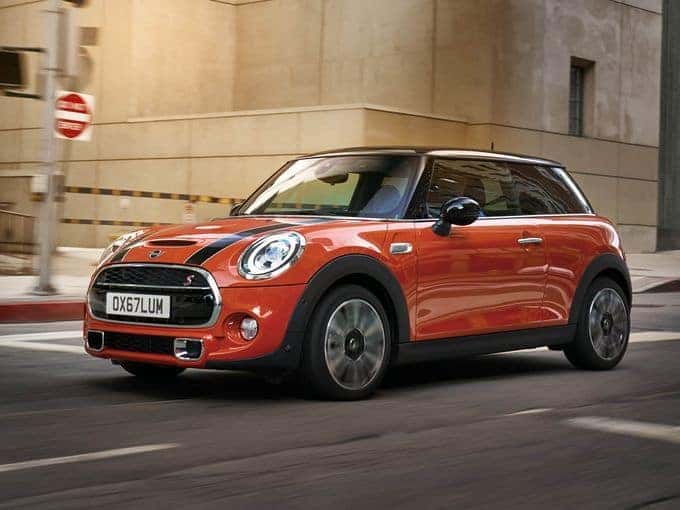 With a near-60-years in its rearview and a promising future on the horizon, MINI has the unique task of keeping its lineup current while honoring the past and thinking ahead all at the same time. That focus is clear in our new and improved 2019 MINI Hardtop 2 Door, Hardtop 4 Door and Convertible, all of which boast new stylistic touches, cutting-edge technologies and even further opportunities for customization.
The 2019 MINI Hardtop 2 Door, Hardtop 4 Door and Convertible are even noticeably different in the dark thanks to the latest generation of available LED headlights and a new and unmistakably British configuration for their rear LED lights. In the front, the design of the optional LED headlights has been reconfigured for increased brightness. From behind, the familiar sight of the Union Jack is rendered in the upright light display, leaving no room for confusion for drivers tailing behind.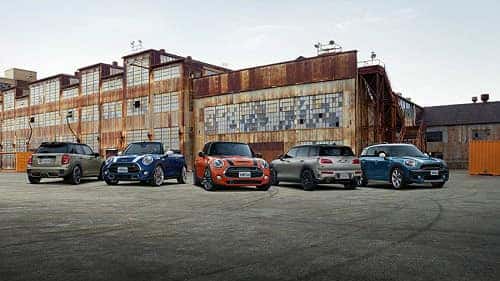 Aesthetically, the updates don't stop there. This core trio of the 2019 MINI lineup is notable for the introduction of our new, minimalistic logo, which expresses a focus on the essentials upon which MINI was built — the thrill of driving, our inimitable design and emotional resonance, to name a few. The MINI Hardtop 2 Door, Hardtop 4 Door and Convertible are now also offered in three new exterior colors — Emerald Grey metallic, Starlight Blue metallic and Solaris Orange metallic — as well as an optional Piano Black Exterior theme that swaps chrome for stylish black.
On the inside, the 2019 MINI Hardtop 2 Door and Hardtop 4 Door are now offered with Malt Brown Chesterfield Leather upholstery, which is both comfortable and exquisite. A new MINI Yours Interior Style Piano Black is also available, adding high-gloss Piano Black surfaces and a backlit decorative panel on the passenger side of the dash.
Both interior and exterior styling can be further enhanced with the advent of the MINI Yours Customised program, which offers the ability to craft your own personalized side scuttles, decorative strips, LED door sill finishers and LED door projectors. These high-quality accessories can be easily installed and swapped out at your authorized MINI dealership, providing the possibility for constant customization.
New technologies available for the 2019 MINI Hardtop 2 Door, Hardtop 4 Door and Convertible include a standard 6.5-inch infotainment display, available 8.8-inch touchscreen navigation system with improved interface, available wireless charging and updates to MINI Connected. New features for MINI Connected include Advanced Real Time Traffic Information with 4G LTE connectivity, support for Apple CarPlay™, Connected Services and intelligent emergency call. The MINI Hardtop 2 Door and 4 Door are also available with a MINI logo puddle light.
These changes make the 2019 MINI Hardtop 2 Door, Hardtop 4 Door and Convertible the perfect point at which our past, present and future intersect.