2019 MINI CONVERTIBLE: TOP DOWN, FUN UP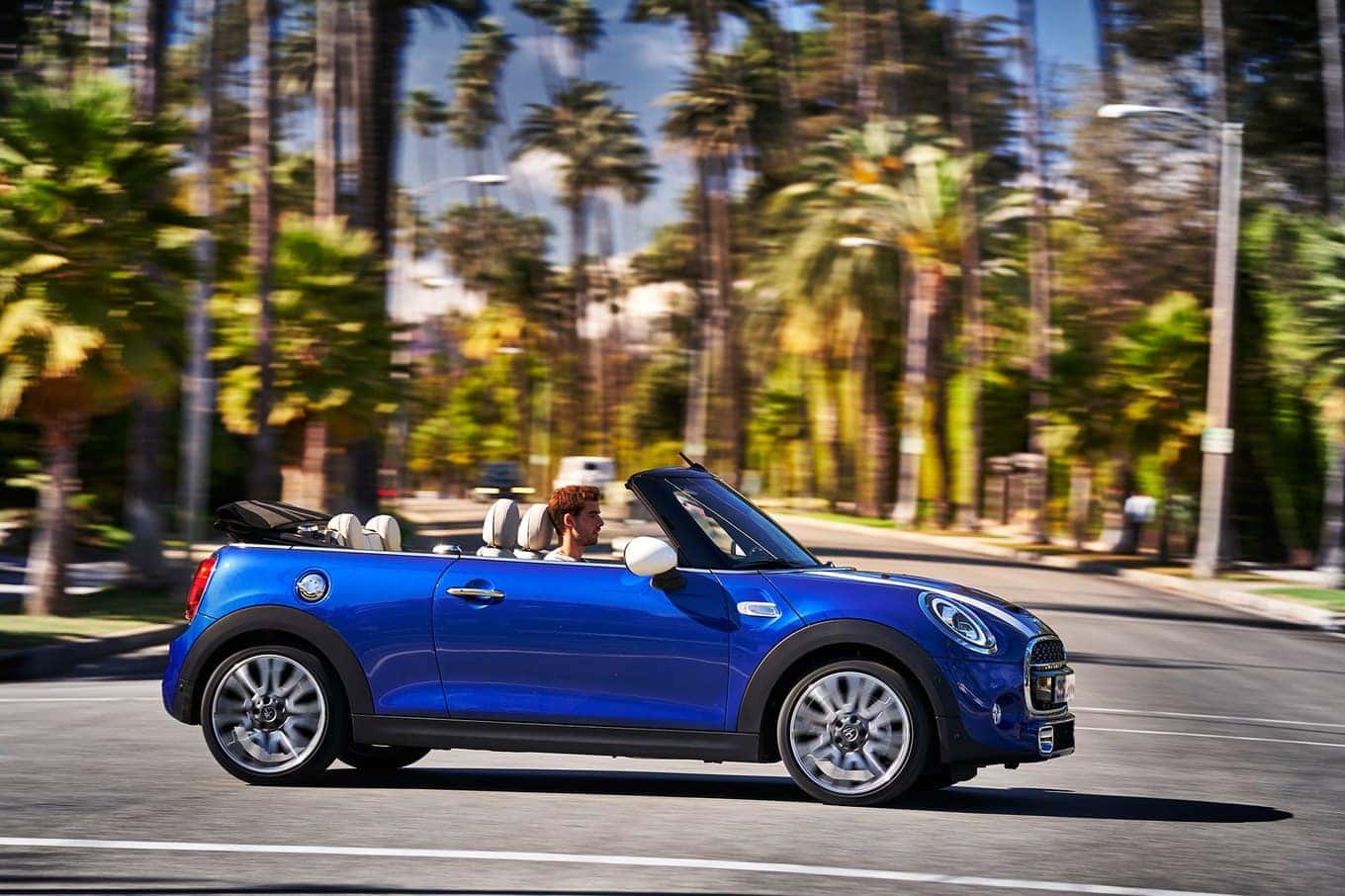 Summer is all about fun and freedom, and nothing speaks to these defining qualities quite like the MINI Convertible. With our iconic styling and legendary handling, the 2019 MINI Convertible delivers the thrill of driving and upbeat-yet-premium personality that has come to define us for generations. Better yet, you can enjoy it all with the top up or down — it's your choice.
For as much as there is to love about the 2019 MINI Convertible, the main attraction is its innovated three-in-one soft top. This electrically powered roof drops in just 18 seconds at speeds of up to 18 mph, providing unlimited headroom and a sense of unadulterated freedom. On days where you only want a bit of a breeze, you'll have a third option: a sunroof mode that opens the top up slightly. This is the kind of innovation that we're known for — taking a great idea and making it even better.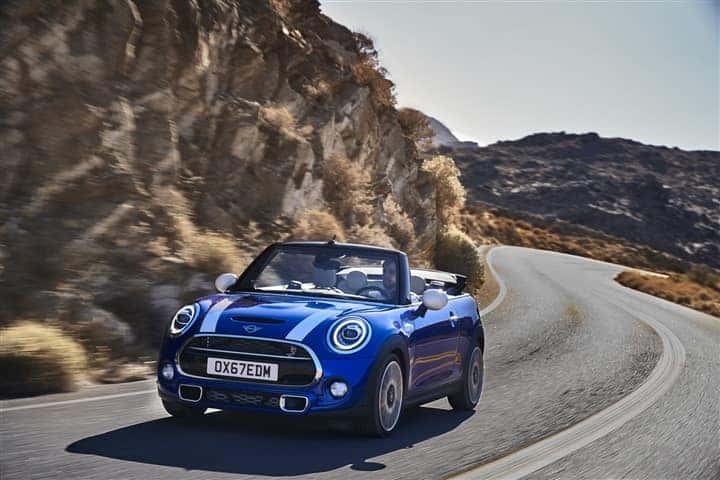 With respect to the idea of improvement, the 2019 MINI Convertible sees a number of updates that make it all the more appealing. New 17-inch light alloy wheels, Piano Black Exterior and available LED headlights give the MINI Convertible an even more premium presence, and a new LED rear light design creates a Union Jack motif that pays proper homage to our British heritage.
On the inside, the MINI Convertible is offered with Malt Brown Chesterfield Leather upholstery and MINI Yours Interior Style Piano Black with illumination that emphasize our distinctive sense of premium quality. A standard 6.5-inch infotainment display offers Bluetooth® mobile phone integration and audio streaming as well as a retooled and more intuitive user interface. A 8.8-inch touch-screen navigation system is available as an upgrade.
With the beating heart of an award-winning TwinPower Turbo engine beneath the hood, four-wheel independent suspension and available driving modes, the 2019 MINI Convertible maintains that fun-to-drive character that has been part of our DNA since 1959. Be it summer, fall, winter or spring, the 2019 MINI Convertible is a vehicle for all seasons and all individuals.